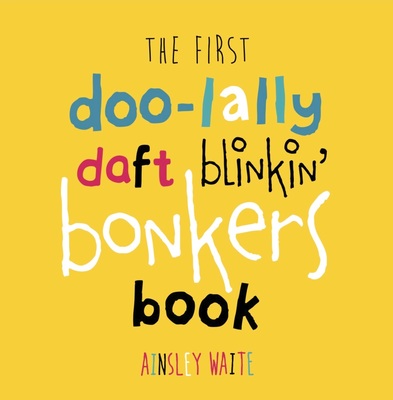 $18.95
AUD
Category: Teens
We all love a good joke book, but many of them are boring — at least aesthetically. It makes sense that jokes — and especially joke books for children — be colourful and fun! So, Ainsley Waite started designing wall art for children's rooms and sold them at her local market. And, although the artwork wa s always aimed at children, one of her best customers was a 60-year-old lady who kept returning every month to buy the designs for her friends. Because of the amazing popularity of this wall art Ainsley decided to put them all together in a book. Hence, The First Doolally Daft Blinkin' Bonkers Book. ...Show more
$39.95
AUD
Category: Teens
Pamela Allen's classic picture book Black Dog retold in a English/Punjabi bilingual edition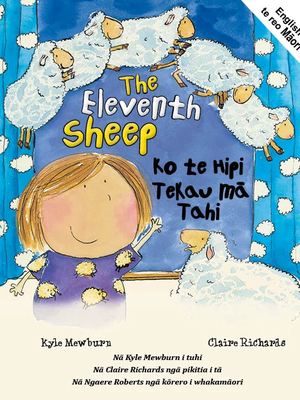 $39.95
AUD
Category: Teens
Story about a girl who counts sheep when she can't sleep.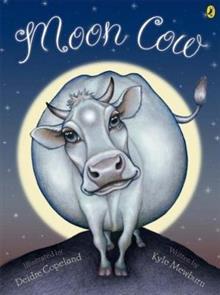 $39.95
AUD
Category: Teens
When Milly the cow looks up at the moon she knows it must be lonely, so she decides to keep it company. The other cows think she's crazy, but Milly continues trying to win the moon's friendship. But this is harder than Milly thinks. After all, how do you get the moon to share its secrets with you?--Publ isher's website. ...Show more
$34.95
AUD
Category: Teens
The award-winning Alex books, which first appeared in the 1980s, are to be reprinted in one omnibus edition in October 2019. Tessa Duder's series covers Alex Archer's life from early in 1959, vying for selection for the Rome Olympics, her struggles during the winter of 1960, her experiences in Rome in August 1960 and the six months following, when she must make major decisions about her life. She has been described as one of the most memorable characters in all New Zealand literature. The four titles are Alex; Alex in Winter; Alessandra - Alex in Rome and Songs for Alex. ...Show more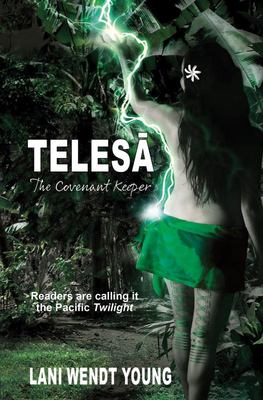 $26.95
AUD
Category: Teens
Ancient Pacific mythology tells of Telesa. Spirit women who are guardians of earth and gifted with the elemental powers of Air, Water and Fire. Telesa are vengeful and cruel. Tales to frighten children. Or are they more than that? From Washington D.C, comes Leila, a young woman in search of family, a pl ace to belong. Instead she finds her destiny and it threatens to tear her apart. There is the bewitching call of a Telesa sisterhood and there is Daniel. Will Leila embrace her birthright or will she choose the one who offers her his love with a crooked smile and dancing green eyes? Will Daniel be the element that gentles the fire of the Telesa? Or must love burn at the altar of the Telesa coven . . . This is a new New Zealand edition of the previously released 2011 edition. ...Show more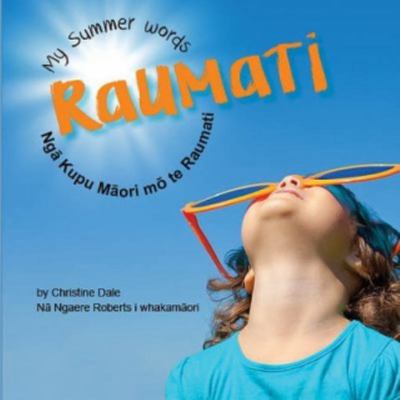 $24.95
AUD
Category: Teens
The smell, sound, taste, feel and sights of summer are featured in a delicious list of adjectives in both Maori and English - designed to extend vocabulary and encourage a love of language.  See the sky, wide and windy.                           Titiro ki te rangi whānui, rangi hauhau. Hear the surf, rumbling and tumbling.                 Whakarongo ki te auheke ngunguru, auheke takahurihuri. Feel the sand, gritty and grainy.                Rongo i te reka o te merengi mātao, merengi  mata. ...Show more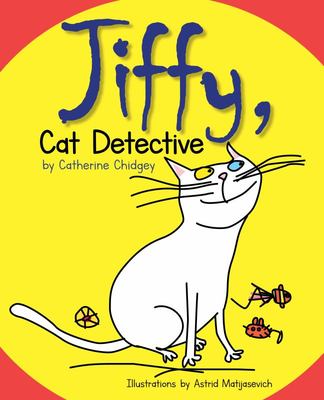 $29.95
AUD
Category: Teens
When Dad can't find his shoe the family is sent to find it, but Jiffy, the cat, knows how to solve this mystery. In fact he knew even before the loss was noticed.  Told in rhyme and rhythm with a very satisfying ending  ... for cats.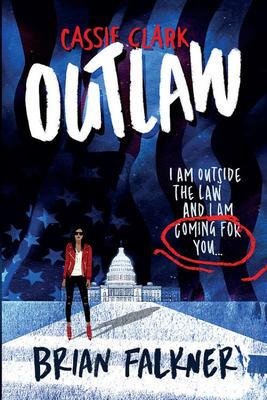 $24.95
AUD
Category: Teens | Reading Level: near fine
I am outside the law. And I'm coming for you. Cassie has survived a hit and run but now she hears her father has disappeared - supposedly run off with a news reporter. As a senior congressman and Speaker of the House, her father is an important player in the tense world of American politics. Cassie kno ws he would not walk away from his career or his family and she is determined to find out what really happened. But there are bigger players who are equally determined to stop her, and she no longer has a security detail ... In the high-stakes world of politics and business, who can she trust?   ...Show more
$26.95
AUD
Category: Teens
Incredible journeys feature in many ancient tales - made in the quest for love, honour, glory or dazzling rewards; to challenge terrible monsters; or obliterate enemies. This beautifully illustrated edition gathers together myths and legends from every corner of the globe. The stories seethe with intrep id characters and a rich pageant of gods and monsters. Superheroes, strange beasts and beautiful women overcome perilous obstacles, pit themselves against raging elements and visit fabulous lands. Some of the classic quest tales include Thor's epic journey to Utgard, the quest for the Holy Grail, Gilgamesh's attempt to conquer death, and the seven voyages of Sindbad. Background information to the tales is also included to provide a superb context for young students ...Show more
$26.95
AUD
Category: Teens
The fairytales of Scotland portray a world of magic and shape- shifting. Horses and foxes that turn into handsome princes, thorns that turn into woods, and a tiny stone that becomes an enormous rock - these are some of the amazing transformations that take place in this anthology. The characters in thes e sixteen tales, from jealous stepmothers and gruesome ghosts to chivalrous princes and beautiful princesses, are some of the most memorable in all folk literature. Read of the poor seal woman taken from the sea by a wicked farmer, of the magic black horse that could y over mountains, and of Kate Crackernuts who married the prince of her dreams after she had cured him of his illness. Superbly illustrated throughout, this lovely anthology will delight readers of all ages. ...Show more
$26.95
AUD
Category: Teens
The traditional stories of Wales conjure up a world of adventure and chivalry. Knights and princesses, kings and bards, and the little people who can make the impossible happen - these are just a few of the characters in the stories featured in this book. Drawing on ancient traditions, handed down for c enturies by word of mouth, this book features sixteen of the most famous tales from the fertile plains and high mountain passes of Wales. They tell of the great hero, King Arthur, and his Knights of the Round Table. They speak of magical encounters with the fairies, who can make a castle appear out of the air, and of a shepherd high in the mountains of Caermarthen who falls in love with the Maiden from the Lake. All the tales are simply retold by Philip Wilson, with a lively introduction by folklorist Neil Philip. ...Show more